Wales midfielder Aaron Ramsey claims that he is disappointed with losing midfielder Alex Oxlade-Chamberlain to Liverpool.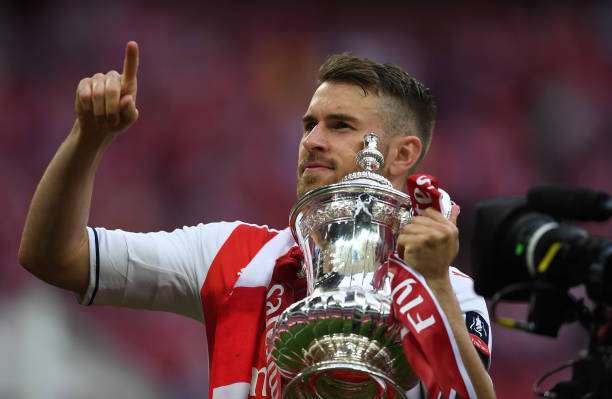 The England international decided to secure a £ 40 million move to Liverpool on transfer deadline day. He had been linked with a move away from the gunners for much of the transfer window. Yet, Arsenal manager Arsene Wenger had been trying to persuade him to sign a new deal with the club. At the end of the day, Arsenal had no option but to sell him for a substantial transfer figure, as he had only 12 months left on his contract. There was the huge risk of losing Alex Oxlade-Chamberlain on a free.
As of now, Arsenal will be feeling relatively happy with the sale, as it meant that the club has received a £ 5 million more than Chelsea's offer. Alex Oxlade-Chamberlain were subjected to interest from Chelsea and Liverpool, but the blues were the 1st to make an official bid. After being given permission to speak with Antonio Conte's team, Alex Oxlade-Chamberlain made the decision to switch to Anfield.
Interestingly, he was part of the Arsenal setup that last 4-0 against Liverpool only during the weekend. Ramsey says that it is disappointing to see another one of the British players decide to leave Arsenal for new pastures.
"Another of our British boys heading on to new things. Not only have we lost a great player we've lost a great guy in the changing room and It is sad to see you go mate.Had some great memories over the years playing along side you and I wish you all the best with this new chapter in your life #theOX #shaaambles," said Ramsey on his Instagram account. Apart from Alex Oxlade-Chamberlain, the club also decided to sell Kieran Gibbs to West Bromwich Albion for around £ 6 million.